about us
Naiades Village Polydrosso Parnassus

Welcome to Naiades Village, a tourist facility with high standards. The stone-built complex situated in the picturesque created Polydrosso at the foot of Mount Parnassus, in the magnificent nature of Phocis, but at the same time and by culture.
• The Naiades Village operating since 2008 and is the only residential complex of A class in Parnassus, which meets all the necessary requirements in order to offer a luxurious and comfortable stay to those customers who choose to escape in a unique, quiet and safe environment well-formed with respect to the beautiful natural surroundings.
• It is the ideal place for those who love nature, tranquility and want to enjoy the beauty of the mountains and the fresh air and take a tour to the remarkable surrounding areas, or in the Parnassos ski center which are only 17 km.
• The complex is formed with respect to the light in the hospitality and high standard accommodation and quality. The houses are built with functionality and elegance with the traditional combination of stone and wood and attic with exposed wooden roof, in a green area, totally in tune with the environment, with a large outdoor area with comfortable parking and combine independence of independent houses and family atmosphere. With respect to hospitality, the stay of visitors (group of friends or families) are comfortable, pleasant and civilized.
• The Naiades Village promises moments of luxury, relaxation and comfort.
Click the red button to get in .pdf our presentation: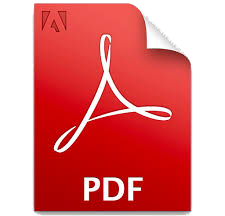 Watch the video below.
POLYDROSO HOTELS, ACCOMMODATION POLYDROSO PARNASSOS, POLYDROSO PARNASSOS ROOMS, PARNASSOS LET STUDIOS, PARNASSOS POLYDROSO APARTMENTS, ACCOMMODATION PARNASSOS, ACCOMMODATION OFFERS POLYDROSO, FAMILY VACATION POLYDROSO PARNASSOS, TRADITIONAL ROOMS ROOMS PARNASSOS, PARNASSOS POLYDROSO STAY OFF, ACCOMMODATION WITH FIREPLACE PARNASSOS, holiday homes POLYDROSO PARNASSOS, HOUSES WITH FIREPLACE POLYDROSO

contact us
Naiades Village Polydrosos Parnassos, Arachova
T: +30 2104010109, +30 6978440807 F:
E:

reservation@naiadesvillage.gr

gallery

Lodging Amenities